Roman Emperor Marcus Aurelius was one of the last Stoic philosophers and today is arguably the best known. Thanks to his personal writings that eventually became Meditations, Marcus left us with concrete exercises to put Stoicism into action. 
My guest today explores this Stoic tradition and connects it with modern psychotherapy in his book How to Think Like a Roman Emperor: The Stoic Philosophy of Marcus Aurelius. His name is Donald Robertson, and he's a Scottish philosopher and cognitive psychotherapist. We begin our conversation discussing the history of Stoicism and the overlooked beliefs the Stoics had. We then discuss the end goal of Stoicism and how it differed from other ancient philosophies like Aristotelian virtue ethics. Donald then explains the Stoic approach to emotions and the common misconceptions people have about Stoicism in that regard. We then dig into Stoic practices taken from Marcus Aurelius and discuss how modern cognitive psychology backs them up. Donald shares how the Stoics used language and daily meditations to manage their emotional life, and how they went about the psychology of goal-setting and dealing with success and failure.
Show Highlights
The origins of Stoicism — Where did it start? Who were the founders?
Comparing Stoicism to Aristotelian ethics
How did the Stoic way differentiate between good and bad actions?
The connection between Stoicism and Cognitive Behavioral Therapy 
The Stoic approach to emotions (and misconceptions about it) 
How our language can help us manage our emotions 
How Stoics view anger and why they use so much space talking about it
Marcus Aurelius' story, including his circuitous route to becoming emperor 
On catastrophizing 
What does Stoic meditation look like?
Was the Apostle Paul a Stoic?
What do Stoics say about changing or moderating our desires?
What about worry and anxiety?
Balancing successful outcomes with successful tactics (and dealing with setbacks)
Resources/People/Articles Mentioned in Podcast

Connect With Donald
Listen to the Podcast! (And don't forget to leave us a review!)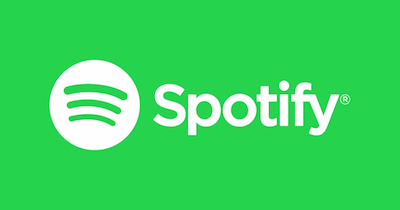 Listen to the episode on a separate page.
Subscribe to the podcast in the media player of your choice.
Recorded on ClearCast.io
Listen ad-free on Stitcher Premium; get a free month when you use code "manliness" at checkout.
Podcast Sponsors
CLR. You know what's manly? Cleanliness. Yep, really. And with CLR, you can master the art of cleanliness. Visit CLRbrands.com today or pick up a bottle from a retailer near you.
Kroger. Last year alone, Kroger donated 325 million meals to local food banks through their Zero Hunger, Zero Waste Foundation. And they've got some great tips to help reduce food waste at home. Check out Kroger.com/ZHZW to learn more
Omigo. A revolutionary toilet seat that will let you finally say goodbye to toilet paper again. Get 20% off when you go to myomigo.com/manliness. 
Click here to see a full list of our podcast sponsors.
Read the Transcript
Coming soon!
The post Podcast #537: How to Think Like a Roman Emperor appeared first on The Art of Manliness.