Whether sitting next to someone on the subway, mingling at a wedding, or chatting around the water cooler, chances to make conversation and new friends abound in our lives. But how do you meet and talk to people without being awkward about it?
My guest today has spent over three decades teaching people from all walks of life how to make small talk and socialize. His name is Don Gabor, and he's the author of several books, including the one we're talking about today, How to Start a Conversation and Make Friends. 
We begin our conversation discussing where Don sees people have the most problems with starting and sustaining conversations, as well as whether these issues have or haven't changed over the last thirty years. Don then walks us through how you can make yourself more approachable for small talk, why body language is so key in this area, and the best way to give a handshake. We then discuss how to break the ice with someone you've just made contact with, how to handle rejection, and how to remember people's names after you meet them. Don then shares how to keep the conversation going by offering up and homing in on certain keywords. We end our conversation, with how to end a conversation. 
Show Highlights
Why we think too much when it comes to conversations
How to hone your skills even if you're a natural talker
How things have changed in the 30 years Don has been doing this
Making yourself more approachable 
Shaking hands the right way 
How do you break the ice in a natural way?
Why you should interact with the people in your neighborhood 
Making introductions and remembering people's names
What to do when you don't anyone at an event
Easy ways to keep the conversation going 
Ending a conversation the right way 
Resources/People/Articles Mentioned in Podcast

Connect With Don
Listen to the Podcast! (And don't forget to leave us a review!)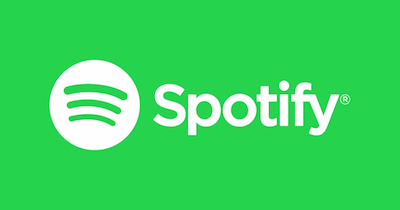 Listen to the episode on a separate page.
Subscribe to the podcast in the media player of your choice.
Recorded on ClearCast.io
Listen ad-free on Stitcher Premium; get a free month when you use code "manliness" at checkout.
Podcast Sponsors
Flint & Tinder by Huckberry. As fall approaches, grab a selection of Flint and Tinder wears. From jackets, to hoodies, to jeans, all their stuff is Made in America and all are among my personal favorite pieces. Visit huckberry.com and get 15% off your first purchase by using code ART15 at checkout. 
Burrow. Have an old lumpy couch? Replace it with one of Burrow's sofas. Durable, customizable, and best of all, free shipping right to your front door. Go to burrow.com/manliness to get $75 and free one-week shipping. 
Squarespace. Creating a website has never been easier. Start your free trial today at Squarespace.com/manliness and enter code "manliness" at checkout to get 10% off your first purchase.
Click here to see a full list of our podcast sponsors.
Read the Transcript
Coming soon!
The post Podcast #548: How to Start and Sustain Conversations appeared first on The Art of Manliness.